Medical Billing Software Free Downloads online medical store
Friday, July 31, 2009, 15:01
57 views
Lytec Medical Billing Software
| | |
| --- | --- |
| | Lytec is a market-leading practice management system used by more than 30,000 providers to improve cash flow and increase office productivity every day. Lytec covers all aspects of your practice from comprehensive billing, scheduling and accounts receivable management to automatic recall tracing, document scanning and robust reporting. |
►►View Lytec Demo Today!◄◄
2K Medical Billing Software Specials
2K Medical Billing Software presents Lytec 2009. The new features in Lytec 2009 include improved patient statements, scheduling, charges and payments screen, reporting, security, and a patient merge utility.The product features a bevy of new enhancements that help to increase office efficiency and maximize cash collections. Plus Lytec 2009 offers an electronic medical record (EMR) solution designed specifically for Lytec users.
All Lytec 2009 Purchases of $1500 or More Receive FREE 2Klean Claims
OR 2KMobile Link
($995 Value)
Are you tired of paying clearinghouse fees?
2Klean Claims is software that allows medical offices to transmit their claims electronically to ALL insurance companies who accept direct claims in the new HIPAA compliant ANSI format. The software uses a print image of an outputted HCFA 1500 form and formats it to the ANSI 4010 format required by Medicare, Medicaid, Blue Cross, and Blue Shield. The software supports both 837 and 835 transaction sets. The software directly connects to Lytec or Medisoft. With 2Klean Claims you can also auto post payments directly into Lytec or Medisoft. NEW! The software now supports UB-04 claims.
2Klean Claims features no per claim or monthly fee.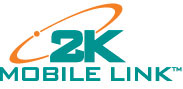 Do you need to access Lytec while out of the office?
With 2KMobile Link you can access Lytec 2009 from any Internet enabled device.

View patient information, schedule appointments, create Superbills and

NEW!

create SOAP Notes that post pending Superbills with Lytec 2009!

NEW! Print Superbill slips from the appointments or Superbill screen.

NEW!

Attach files to a patient's record such as insurance cards and X-Rays.

NEW!

Create unlimited customizable Superbill templates that automatically post new charges into Lytec or Medisoft.
2KMobile Link supports any device with internet access including cellular phones, pda's, laptop and desktop computers.
►►View 2KMobile Link Brochure◄◄
Call (866) 765-4406 for More Information
Save on New Lytec 2009!
| | | |
| --- | --- | --- |
| Product | Our Price | Buy Now |
| Lytec 2009 Single User Service Pack | $3445 | |
| Lytec 2009 Multi User Service Pack | $4245 | |
| Lytec 2009 Professional Service Pack | $4845 | |
| Lytec 2009 5 User CS Service Pack | $5545 | |
| Lytec 2009 10 User CS Service Pack | $7045 | |
| Lytec MD/EMR (Includes 5 User Lytec License per Provider) | | Please Call |
| Lytec MD/EMR – Annual Maintenance | $1425.00 | Please Call |
Each Lytec Medical 2009 Service Pack includes the following:
4 Hours online video training

Lytec Medical Online Training Manual

1 Year Technical Support
►►View Lytec 2009 New Features◄◄
With the Lytec 2009 release, Lytec offers a complete practice managment and electronic medical rcord (EMR) solution called Lytec MD. The Lytec MD solution includes the great practice managment features of Lytec 2009 plus a proven EMR that has helped practices of all sizes improve thier quality of care and financial performance.
By reducing administrative burden and helping the office operate more efficiently, Lytec MD enables you to see more patients, spend more time with your patients, and increase your cash collections and revenue.
For example, one practice that uses the Lytec MD elecronic medical record reduced administative costs by at lease 10%. As a result, the practice saw more pateints and grew annual revenue by $40,000 per per physician. Another EMR user doubled gross revenue without seeing additional patients by simply capturing charges more accurately and submitting cleaner claims.
Free Demo Downloads
Please enter your information to download the Lytec Demo:
Please note: 2K Medical will not disclose confidential information without your authorization. We will not sell, rent or license the confidential information you provide to us including any information you provide within our public Web sites.

(Bold fields are required to run the demo.)
http://www.2kmedicalbilling.net/lytec_download.html
About the Author